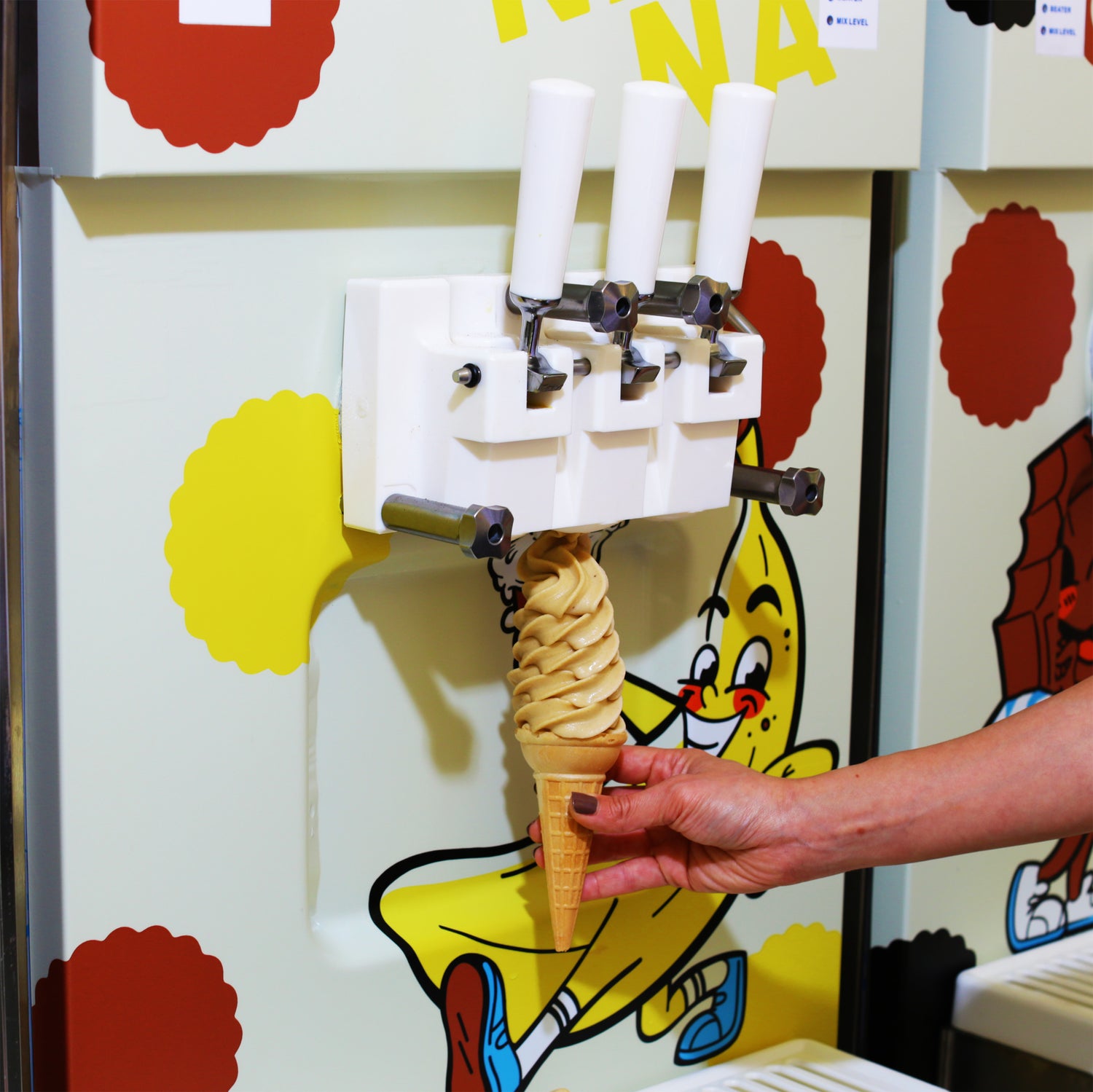 ABOUT US
Morgenstern's BANANAS – the softer, dairy-free side of Morgenstern's – is here to reimagine non-dairy ice cream for the 21st century.  Just like Morgenstern's Finest Ice Cream, Morgenstern's BANANAS is built on our obsession with making the best non-dairy ice cream, calling on all of Morgenstern's ice cream expertise. 

We don't rely on just one soft-serve base for all of our flavors.  We write every recipe and create each flavor individually and in small batches.  Everything is made in-house, from our bases, to our boba, to our toppings.  We never use preservatives or stabilizers and only choose the best ingredients for taste and texture first, which keeps our flavors clean and clear.  

Inspired by the tradition of American soft serve, Morgenstern's BANANAS takes a fun, silly and deliciously sweet approach to America's favorite dessert.
Everything non-dairy, made fresh in-house